Forensic Services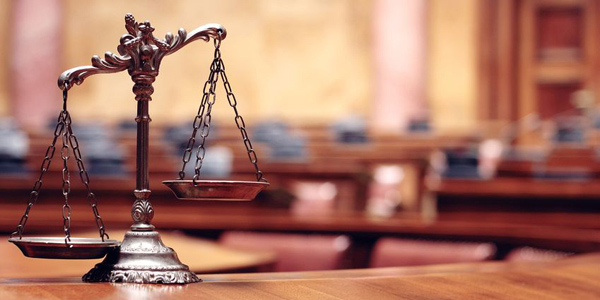 The psychologists at Hope Counseling Centers have a wide range of expertise in various clinical, educational, forensic, and mental health settings.
Our psychologists have worked for and consulted with school systems, hospitals and medical facilities, prison systems and forensic mental health units, juvenile treatment and residential facilities, mental health facilities, inpatient psychiatric centers, outpatient mental health centers, addictions treatment centers, juvenile justice agencies, child protection agencies, and private practices, to name a few.
Hope Counseling Center psychologists apply their extensive professional experiences from these settings when providing consultations and evaluations for the legal system.
We provide forensic psychological evaluations to answer specific psycho-legal questions in areas of adult and juvenile, civil/administrative, and family law.
All evaluations may be provided in Spanish.
Our psychologists are available for evaluations in all of our offices across Florida. In addition, psychologists may provide evaluations in the jails or prison systems when requested by judges or attorneys.
Our main office in Lakeland, Florida, coordinates the scheduling and staffing for these psychological evaluations. Please head to our Locations Page to find more information about our office locations and contact information.
What is Forensic Psychology?
Forensic psychology is a specialty area in the broad field of psychology which focuses on the application of psychological principles and practices to answer psycho-legal questions.
Forensic psychologists have a combination of specialized training and experience beyond the doctoral degree and provide evaluations, expert testimony in courts, and consultations to attorneys and judges throughout the legal system. These psychologists may also assist with jury selection, a process called voir dire examination.
What Happens in a Forensic Psychological Evaluation?
Forensic psychological evaluations are requested by the courts, private attorneys, or other agencies to answer specific and narrowly focused legal questions. Those questions form the basis of the methods chosen for the forensic psychological evaluation.
Unlike counseling and clinical psychological evaluations, the evaluations that are requested for the courts do not carry the same confidentiality assurances for the client. We explain and discuss these issues at the start so that the client may make a fully informed decision about their participation in the process.
The psychologist typically starts by consulting with the client's attorney or referral source to define the scope and depth of detail required for the evaluation. The psychologist will schedule an appointment with the client to conduct a clinical interview.
Family members also may be asked to participate depending on the question being addressed.
At times, more than one session may be needed to gather the required information.
Psychological testing is often performed and may include intellectual, achievement, memory, personality, or adaptive functioning assessments. Collateral sources of information also may be consulted such as interviews and review of school, mental health, or medical records.
Once all of the information is collected, the psychologist writes a report for the court, requesting an attorney or referring agency. The report is typically written within seven to 21 days of the evaluation, depending on the depth of detail required.
What Types of Forensic Evaluations are Performed at Hope Counseling Centers?
Hope Counseling Center's forensic psychologists have expertise in providing evaluations for adult, juvenile, civil/administrative, and family law courts and related agencies.
We also provide consultations to attorneys, judges, and other professionals involved with the legal system.
For more information, please contact us at our Lakeland office – (863) 709-8110 or email contact@hopecounselingeap.com today!