About Hope Counseling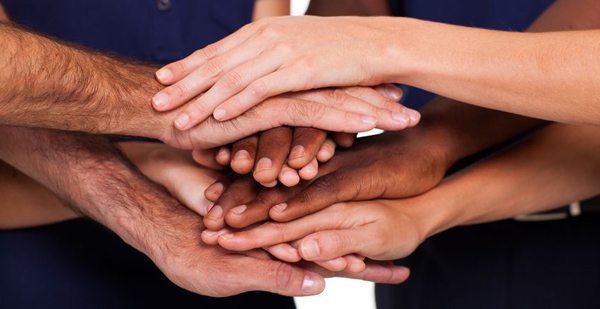 Hope Counseling provides group and family therapy, individual therapy and a wide range of comprehensive counseling in Lakeland, FL. Experienced psychologists and therapists specializing in family therapy, grief counseling, addiction treatment, depression, anxiety and other cognitive or behavioral afflictions provide individualized treatment in a supportive and helpful environment. Hope Counseling combines proven treatment methods with compassionate care to give each individual an positive setting to cultivate constructive improvements.
Our team of psychologists and therapists headquartered in Lakeland, FL work across thirteen locations including Winter Haven, Tampa, Daytona Beach and others. We work with families, individuals and organizations seeking counseling services or assessments to plan for the future. Each treatment plan and approach is designed around the individual or group dynamic and structured to support improvement through methods proven to be effective.
Hope Counseling Centers, established in 1994, is an outpatient mental health facility that provides various counseling and psychological testing services across the state of Florida to private clients, organizations, and state agencies. We are primarily based in Lakeland, with secondary offices in Winter Haven, Tampa, and Daytona Beach. Overall, we have 13 Locations, including several satellite offices.
To find out more about our history, please visit the History page.
We have over two dozen current staff members at Hope Counseling Centers including licensed psychologists with a Psy.D. or Ph.D degree, psychological residents (Psy.D. and Ph.D. degrees) that are seeking licensure as psychologists, licensed mental health counselors (LMHC), licensed clinical social workers (LCSW), registered mental health interns, and Bachelor's level practicum students.
To find out more about our staff, please visit the Biographies page.
Utilizing a breadth of resources and evidence-based treatment modalities, our professional counseling staff maintain a high standard of compassionate and comprehensive care for our outpatient therapy* clients. Our diverse staff have a vast array of clinical specialties including the treatment of depression and anxiety, couples and family counseling, anger management, addiction counseling, and trauma recovery counseling. Our staff provide Counseling Services to a wide range of populations including children, adolescents, adults, couples, and families. Feel free to contact us to find out more about our Counseling Services or to schedule an appointment with one of our experienced and proficient therapists*.
To find out more about the types of therapy we offer, please visit the Counseling Services page.
Along with extensive counseling expertise, our staff specialize in administering, scoring, and interpreting a wide range of relevant psychological tests. Hope Counseling Centers offers testing for a variety of populations across many age ranges in several areas of clinical importance, including intelligence, achievement, adaptive functioning, memory, and personality. If you are interested in our testing services, you can contact us in order to answer any questions or to schedule an appointment.
To find out more about the types of testing we offer, please visit our Psychological Assessment Services page.
Please be aware that counseling rates are subject to change and depend on the counselor providing services as well as the type of services rendered. Psychological assessment rates are also subject to change and vary depending on the nature of the evaluation.
To find out more about our rates or which insurance plans we accept, please visit the Rates, Hours, & Insurance Information page.
Hope Counseling Centers is dedicated to providing top-quality mental health services in a caring and confidential setting. It is of the utmost importance that you feel safe and comfortable when working with us. We strive to respect and protect the privacy of all of our counseling and testing clients.
To find out more about our privacy policy, please visit our Privacy Policy page.
*Note: The terms counseling and therapy (as well as counselor and therapist) are often used interchangeably in the mental health care field. For the purposes of the services offered by Hope Counseling Centers, there is no difference in the terms used.
If you are seeking personality testing, intelligence evaluations, ADHD testing, a family therapist or psychologist in Lakeland, FL, contact us today. We will arrange an appointment with a therapist best suited to your situation at a location that is convenient for you.
For more frequently asked questions, please visit our FAQ page.