Rethinking Mental Illness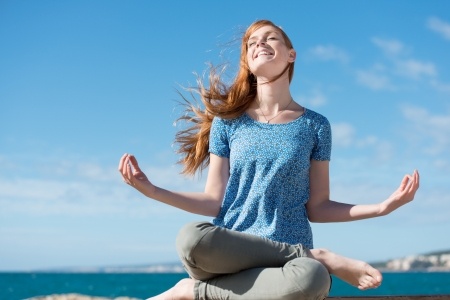 All throughout history, individuals with mental illnesses have been marginalized, if not brutalized and shunned. In ancient times, the mentally ill were often seen as possessed by demons, or in league with the devil, and as a result, were put to death. It is a sad commentary on world perception, that the mentally ill are still stigmatized, living as the outsiders among us, considered to be not "normal", and sometimes dangerous.
People tend to fear what they don't understand, and unfortunately, the mentally ill are still all too often misunderstood, and thought to be people to avoid. They are considered to be "strange", "weird" and "crazy". As a result, their lives are often lived in secret, and they seek no help or support. Even people who are well-educated have many misconceptions about mental illness, and frequently, it is up to the mentally ill to teach the rest of us what it's really about.
That mental illness is physiological, that there is frequently medication involved in treatment, and there is a "diagnosis", a label placed on the mentally ill person, that label oftentimes follows that person all her life. People say of the mentally ill, "She is a schizophrenic", and instead of the schizophrenic saying "I have schizophrenia", she will tell others, "I am schizophrenic", thus identifying the totality of who she is with her illness. She takes societal stigma and judgment and places it on herself. Society's stereotype becomes her own. She has become her illness. It is so counter-intuitive to her potential wellness.
The truth is that the those who live with mental illnesses are us. They often continue to live lives that are full and meaningful. They want to love and be loved and accepted, and to feel useful – that they matter. They want to be seen as more than just one part of who they are. They can be intelligent and creative and productive. And they walk this earth, not as outsiders or ghosts, but as human beings, the just the same as regular people. They only need the chance to become as fully realized as they can be. For that chance, it is up to us to educate ourselves and in doing so, to eradicate the terrible stigma that has followed people with mental illness for too long.
Mental illnesses such as schizophrenia, depression, and bi-polar disorder, post traumatic stress disorder, and several other mental illnesses are difficult to live with, but can also be overcome. For those that suffer these illnesses, it's possible to live a completely normal life, without revealing that the illness is present. On one hand, this is great because it allows the person to live without prejudice. On the other hand, it forces them to be underground about their symptoms.
The solution is to allow change the way we think about mental illness. It can be scary and unpredictable. But at the root, it can be simply another hurdle for us to overcome. Diagnosis and treatment of mental disorders is paramount.