Tips to handle Holiday Stress
The holiday season is supposed to be one of the least stressful times of the year.
You're surrounded with family and friends, there's great food to be had, and you receive gifts! What's wrong with that?!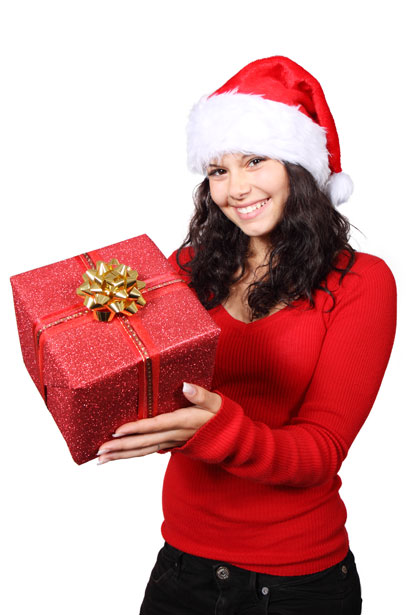 But for a lot of people this time of year isn't so candy cane red and rosy. There's deciding on what family to see, maybe you have to plan for hosting a party and cook the food yourself. On top of all that, you still have to go to work and find time to buy gifts for loved ones on a limited budget and a deadline.
It's stressful. But there are ways you can handle this kind of stress and pressure during the holiday season before lasts far after that.
Ask for Help: You can only do so much. It's difficult to plan a Christmas or New Year's party, while still working, worrying about what gifts to buy AND handle all the other activities that happen on a day-to-day basis. There may not seem like there's enough time in the day to get everything done. Ask for help around the house. A little weight off your shoulders will feel good.
Budget Wisely: So your children want that high tech, expensive gadget they'll be done using in a month. They can live without it. Stick to a budget and don't budge. There's a lot more money that goes into Christmas and New Year's besides buying gifts. It's food, alcohol, wrapping paper, Christmas cards, photos ect. It adds up quick. Give yourself a number and don't go over it. It'll feel good.
Early Bird Catches the Worm: The most stressful thing about the holidays is the deadline, Dec. 25. Everything has to be purchased, wrapped and under the tree by then. Can you believe people go on Christmas Eve? Their stress level is through the roof. Don't get caught up in the big, busy lines of last minute shopping and go early. If you have an idea what you're getting your children in October, get it then. Use the internet as well. You won't have to waste time driving to store to shop, you can do it from home at your convenience.
Stress happens during these the holiday season, but don't let it fester. Ask for help, budget, and go early next year. Your holiday season will be much more enjoyable and fulfilling.